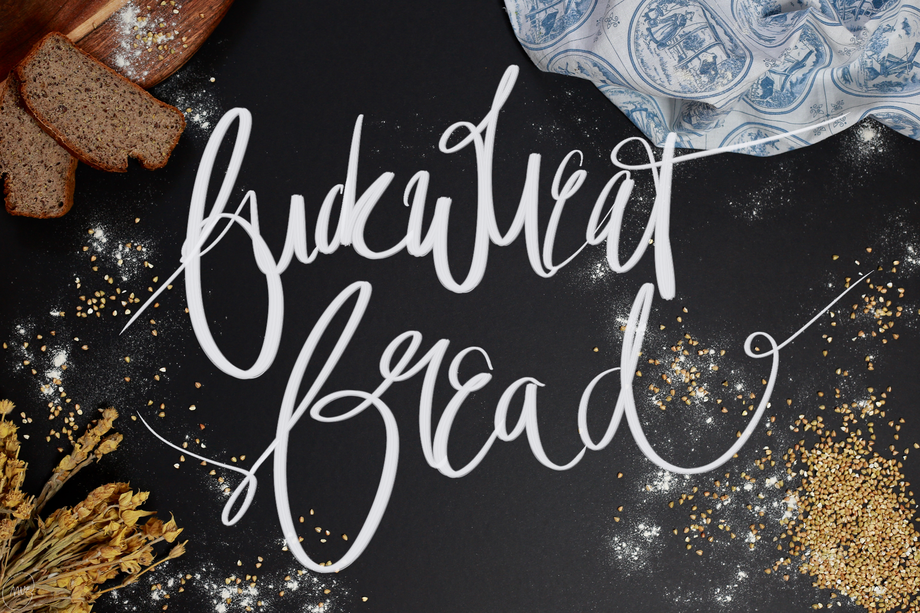 After I decided to go all glutenfree (Bye, bye white wheat cheesy pizza) I knew I had to come up with a recipe that could savor my bread needs, preferably without any traces of gluten and especially yeast which I am very sensitive too - except nutritional yeast, but this is a topic for a different story. 
In the beginning I made this bread twice a week (here's an addict talking), but after some time the cravings for gluten went away,  and that's when I started to make the bread just once a month.
After all this time, I am still not getting tired of it! Sometimes I vary the ingredients in terms of spices, nuts and veggies. It is such a versatile recipe. I am sharing my basic recipe for my buckwheat bread with you, and you can just be as creative with it as you desire!
Please let me know how you get on with the recipe and how you would pimp it (let me know here, or via instagram). 
So here I am, just "celebrated" my one year glutenfree anniversary, giving you my favorite recipe for a fluffy, yet crunchy and heartwarming bread, that will fill any voids for these certain wheat cravings. It is so easy to throw together and it only takes about 40 minutes to bake (no rising time involved *hooray*). Drizzle on some olive oil and enjoy! 
x misszophie