Well, let me make a confession straight up: My first impulse of buying & trying this foundation was because it looked so sleek and chic (shame on me). I wasn't really in the market for a new foundation, because I just recently bought the Kjaer Weis one. I liked that foundation, but I was still on the look out for something a little more glowy and fresh.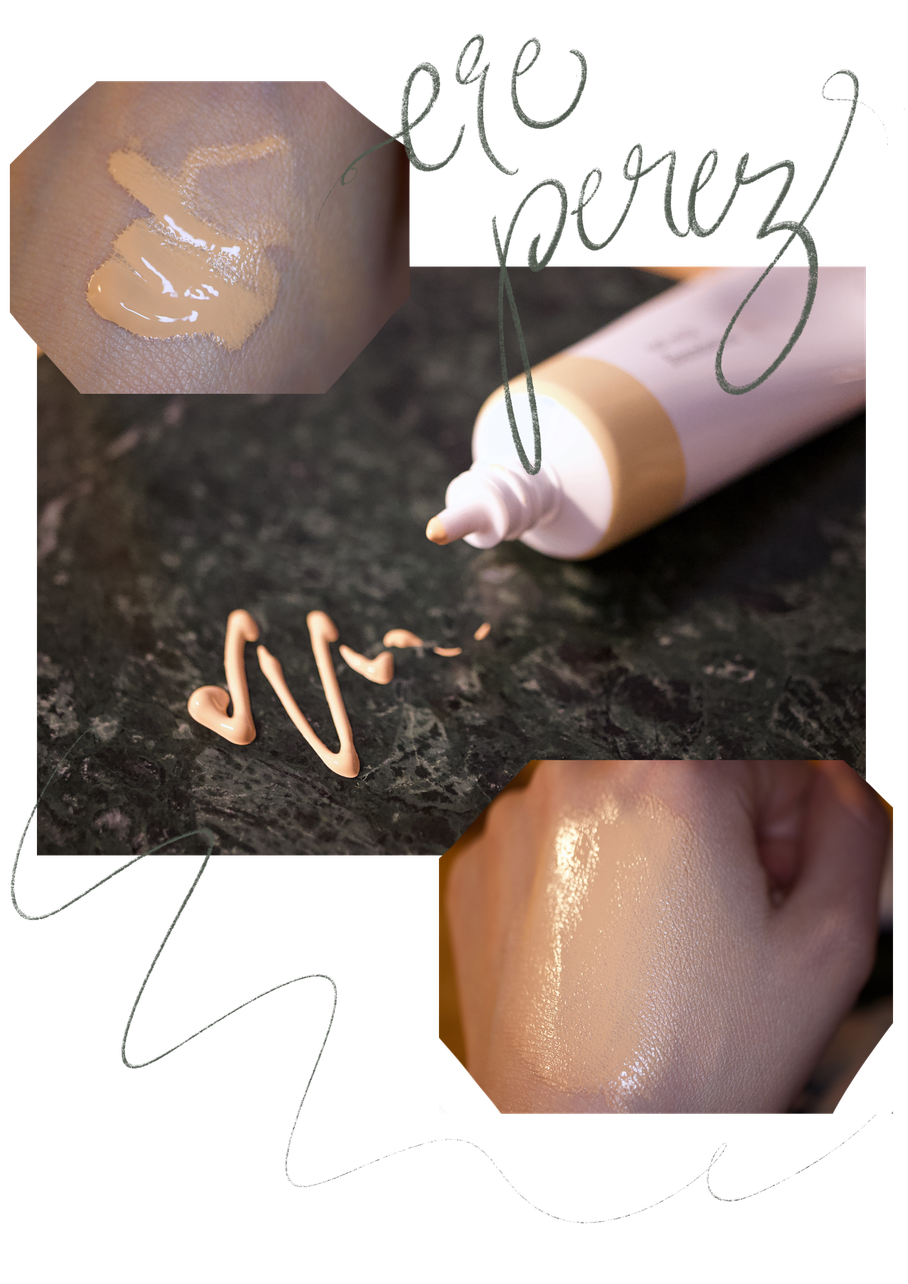 I routinely scroll through the "new in" section of my favorite natural cosmetics online shops, and there it presented itself: A sleek tube with big claims. Also, the name of the foundation suggests big time glow and nourishment to me. Oat milk foundation. You almost wanna eat it.
It went straight into my basket, along side one of their eyeshadow palettes in "pretty", because – and prepare for another strange reason to justify a purchase – if I try a new brand I cannot just buy one thing. But let's not get into this, shall we?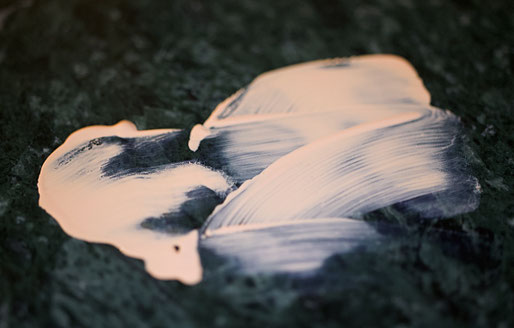 Key ingredients:
Oat kernel extract

Peach fruit extract

Vitamin E
          What it claims:
Healthy complexion

Medium to full coverage long wear foundation

Suitable for all skin types

Breathable formula

Smooths imperfections
It was love at first try. And believe me, as a long term acne and dry skin sufferer, I don't just claim love for a foundation product that easily.
The formula is creamy, soft and not at all sticky. I went for the second lightest shade, called "honey".
The coverage is exactly what I want and need: Medium (buildable, thanks to the gorgeous texture) coverage, which instantly cancels out the reddish/purple discoloration on the sides of my cheeks, due to acne scarring. The shade I chose tends to be more on the yellowy/peachy side which I prefer.
It smooths over any dry patches and make them magically disappear. My skin looks so healthy and I don't even set it with powder a lot (just a little bit down my nose and chin) because I love the non greasy looking glow it gives.
I have to say it is a very unique formula that gives me the perfect combination of coverage, hydration and longevity.
Not even in my conventional Beauty days, have I found a foundation that made my skin (and me! :) ) feel so good!
I can highly recommend this foundation to anyone, as it is formulated to suit any skin type – especially sensitive skin which is always an indicator that it will fit everybody's needs. Even if you have oily skin – put your favorite translucent setting powder through the center - you can mattify this foundation beautifully, it won't cake up.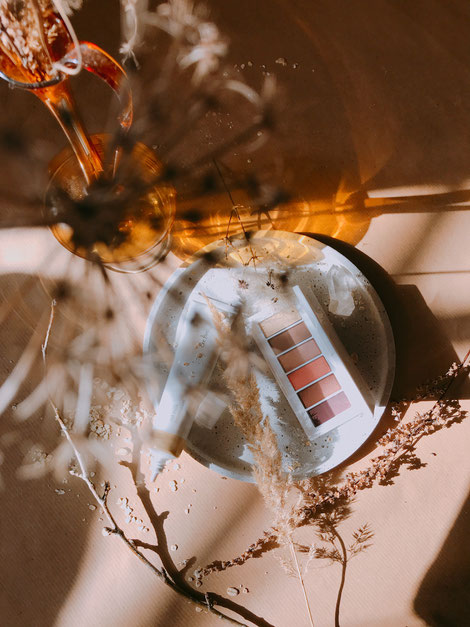 I have tried the eyeshadow palette twice and I like the color combination and the buttery consistency. It says that you can use the colors dry and wet (which I yet have to try). I will use it on my YouTube channel soon, so stay on a look out for that.
 I bought this foundation via CONTENT WELL BEING*
 It retails for 33,00€ & contains the standard 30ml
                       *affiliate link
                                                             xx misszophie
---