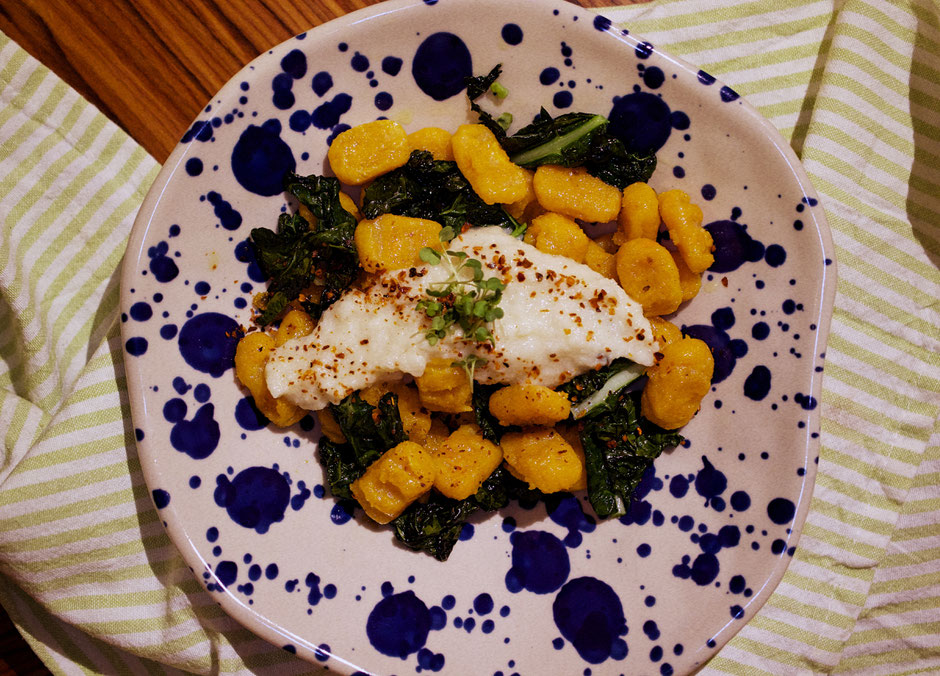 I must admit, it is not the quickest meal I've ever done (and believe me I normally always opt for quick, because I get hangry quite quickly), but it most certainly is not very complicated.
I actually found the process to be therapeutic almost...peeling the skin off of a roasted sweet potato, mixing the dough, flattening the dough...cutting and rolling the dough. I don't know, gimme some Billie Holiday singing in the background and I could sit there, cutting and molding little tasty gnocchi for hours.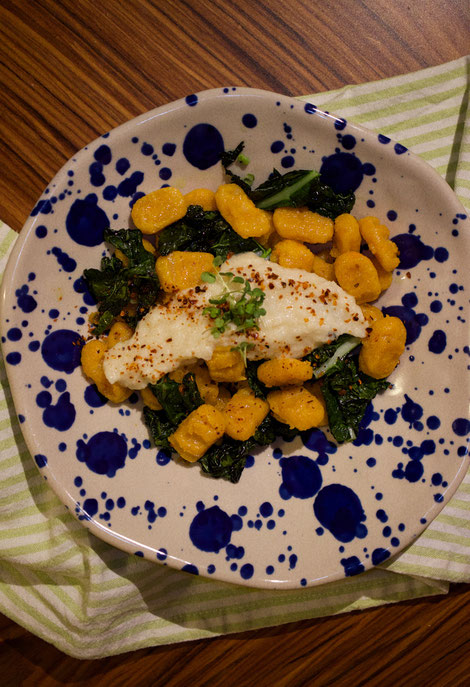 You need (serves 2 people):
200g Sweet potato (roasted in the oven for about 40min 200° Celsius)

½ TS Nutmeg

100g Rice Flour

40g Potato or Corn Starch

1 TS Salt
For the cauliflower sauce:
Half a head of cauliflower

100ml Cashew Milk

Salt to taste

½ TS Nutmeg

1 TBSP Nutritional Yeast
Instructions:
Roast the sweet potato(s) at 200° Celsius for about 40min. I always slice it open a little bit, so I can peel the skin off better later on.

Let it cool down for a bit, then peel it and mush it in a bowl.

Add the nutmeg into the sweet potato mash.

Combine all the dry ingredients together.

Mix in your sweet potato mash. If the texture is too sticky add a little bit more rice flour.

Sprinkle some extra rice flour on a big cutting board and flatten your gnocchi dough to a circle. Like that: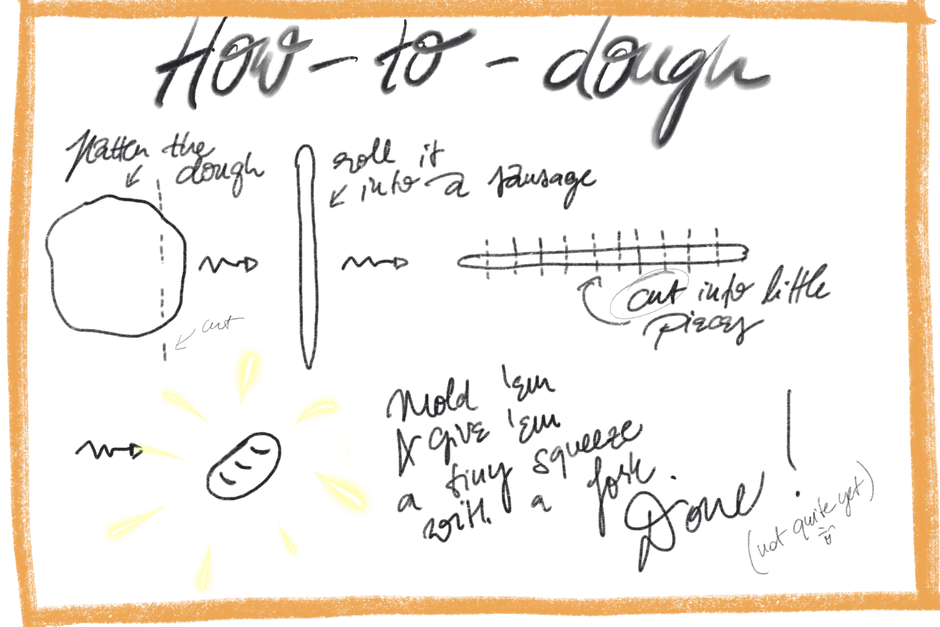 7. Bring water to a slight boil and put in 8-10 gnocchi. Let them boil until they float to the top. Get them out and put them on a big plate. Repeat until done. 
8. Put the boiled gnocchi in the fridge and prepare your delicious sauce of choice. I steamed half a head of cauliflower until soft, added my self made cashew milk, some salt, nutmeg and nutritional yeast, and blended it into a creamy cheesy sauce.
9. Get the gnocchi out of the fridge and fry them with some high quality olive oil in a pan for approximately 5-6min. I always like to add something green like kale to go along with it. Just pop it into the pan as well. 
10. Enjoy! :)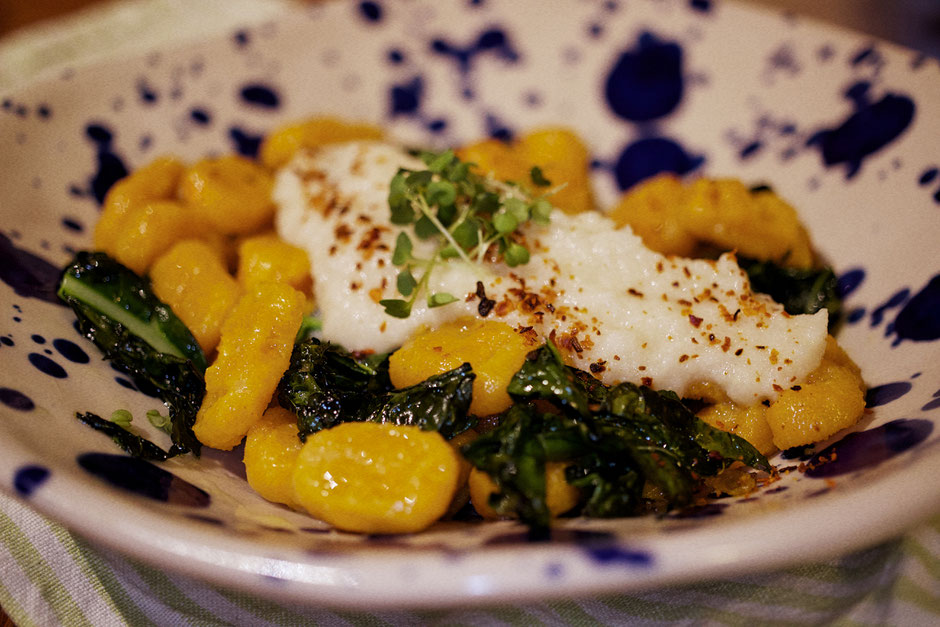 Please let me know via INSTAGRAM if you tried out this delicious recipe. I cannot recommend you enough to try it out!
xx misszophie