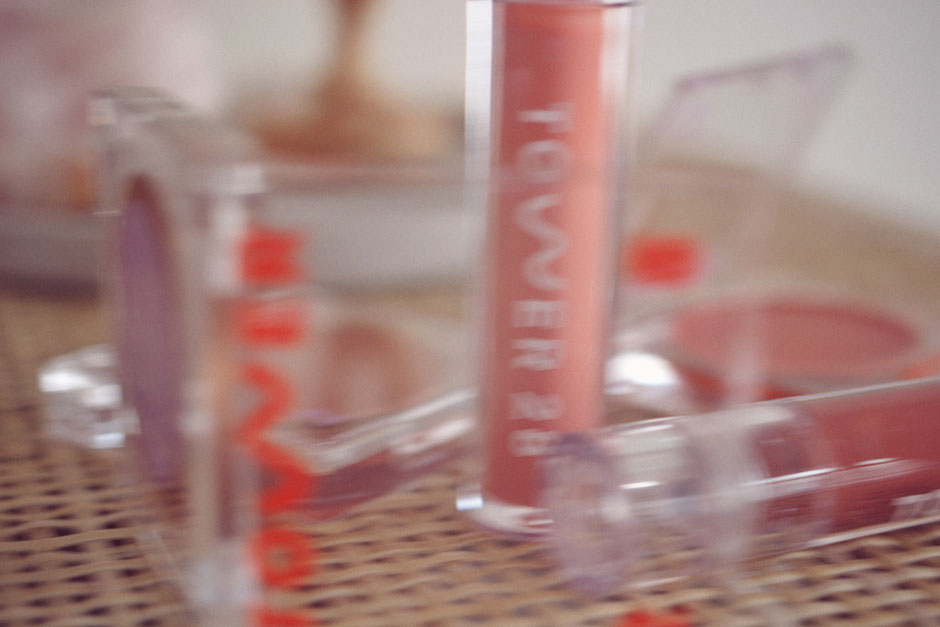 #ItsOkayToBeSensitive
is the credo of this 2019 woman founded beauty brand. No fillers. No fragrances (a big yay! to that) no animal by-products. They formulated their products to work incredibly well on irritated, sensitive, eczema- and acne prone skin. They even state they are the only makeup brand to 100% follow the "National Eczema Association's ingredient guidlines".
Amy Liu, the founder of tower28 is an eczema sufferer herself and was super passionate about creating a makeup brand that is suitable for everyone and every skin issue.
For someone like me who has acne prone skin, her cream blushes (my preferred texture of blush) have quickly become my go-tos.
Their recent launches which intail two bronzers (West Coast being a bit more cool toned, whereas Best Coast has more red undertones) and their new milky jelly glosses all carrying names referring back to plant based milk alternatives. Yummy!
I am a big fan of their no-fuss yet beautiful approach and hope they will expand their line of shades (especially their blushes) in the next couple of years. You can find tower 28 on REVOLVE beauty which I find super convenient.