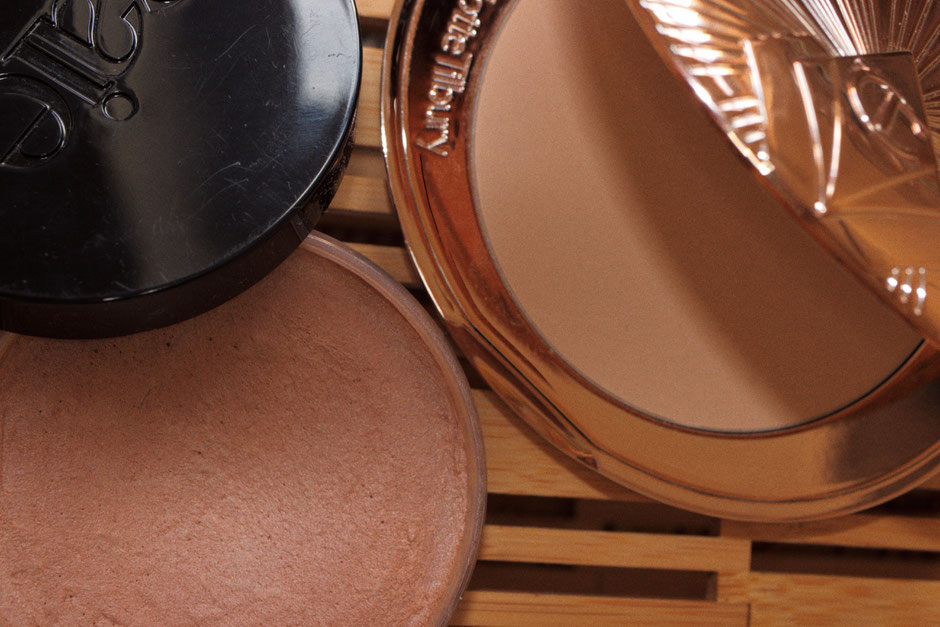 Why combining two products that do the same job makes sense:
Of course you can always just use one product, and either of those products look incredible on their own. But if you layer cream and powder products, you will get a much more unified look and the best benefit: Your make-up will last much longer, as the powder bronzer sets & enhances the cream bronzer.
You can watch my Reel on instagram to see how these two bronzers work together. 
The Cream Bronzer:  Saie Sun melt bronzer
(available in 4 shades, I am using Light Bronze)
This is a very unique cream bronzer, balmy in texture and it blends like a dream. It has no shimmer (like the Tower28 Bronzino for example) and leaves a velvety skin like finish.
Key ingredients: Jojoba Esters, Castor Seed Oil, Collodial Oatmeal, Grape Seed Oil
I bought it on cultbeauty: https://bit.ly/2Yydqvk


The Powder Bronzer: Charlotte Tilbury Airbrush Bronzer
(available in 4 shades, I am using shade Fair)
There are very rare occasions in my makeup routine that I (with my extremly dry skin) will reach for powdery textures, but if I fancy a powder blush or bronzer it has to be, a) extremly soft to the touch and b) thin in texture so in can be easily layered onto cream products. I went through a fair share of powder bronzers, and so far this one by Charlotte Tilbury has ticked all the boxes.
Not that it really matters, because it is on the inside what counts, am I right? But it has the most beautiful (and refillable!) packaging. Makeup & decor in one.
Key ingredients: Hyaluronic Acid, Silica
I bought it on
Cult Beauty:
https://bit.ly/3uLzBtF
What is your favorite way to warm up your face? Have you found your favorite bronzer, yet?
If you have any questions or need help in choosing the right color/product, you can always ask me via DM on instagram or in the comments.
Hope you are having a wonderful day!
xx
---
**The above links are affiliate links. If you buy via this link I might get a small commission, but it does not cost you exrta. Thank you for supporting my work.
Love, Sophia xx